X-IDE, an unique collection targeted to discerning, shrewd individuals. "Today models come to life from our designer's pencils: each style living his own proper and unique life. Eyewear is not an object absent of life, it is almost an extension of our body, an accessory that characterizes us. Every detail has a precise meaning and encapsulates an idea which it aims to convey." says Tiziano Tabacchi, founder and designer of the collection.
Blackfin a collection with a legacy of li
ghtness, innovation, and quality, is characterized by two elective materials: titanium and acetate. Blackfin targets a contemporary men and woman that live the everyday reality intensely and expresses this through the look of a minimalistic and sophisticated accessory. A creativity that is therefore never screaming, but characterized by a perfect aesthetic harmony, striking the viewer at the very first glance. The Blackfin frames enhance the personality of the wearer through combinations of colors, shades and laser engravings that produce unique aesthetic effects.
---
OVVO Optics has been present in the U.S. since March 2011. Its history, however, goes back to Europe of the Cold War era. That's when a group of scientists, who were working on developing a material for spacecraft and military use, fused surgical steel and titanium, achieving an exceptionally light, durable and flexible material that is also hypoallergenic. Inspired by its remarkable qualities, in 1980 the engineers of the company started using this unique composite to make frames for glasses. They are handmade, but manufactured with outstanding precision, mastered by over 30 years of experience. Entirely produced in Germany and Poland, OVVO frames bring exquisite European style and unmatched quality.
Weighing barely 0.6 ounces OVVO frames offer unparalleled comfort and unfailing durability. Tests showed that stretched flat frames can hold up to 90 pounds without breaking or wrecking. Virtually indestructible and highly flexible is also screw-free hinge that can withstand more than 300,000 rotations (an equivalent of 205 years of usage) and reveal no changes in structure or appearance.
OVVO Optics' eyewear is 100% manufactured in family-owned plants in Europe, where each frame goes through 65-85 steps before it is complete. First, using German engineered laser technology the frames are cut out from raw steel sheets imported from Sweden. Then, they pass through the various stages of hand-manufacturing. With great precision and attention to detail the frames are hand-polished, painted, decorated and assembled by a crew of 250 dedicated eyewear production experts. At each phase, they are inspected with care for highest quality assurance.
The end product is a flawless piece of art, sophisticated, comfortable, durable and flexible.
---
80 years of history is at the core of the Lafont concept and what is evoked by each style. The heritage of the French lifestyle, the celebration of Parisian Elegance, and discreet luxury, together with technical knowledge, and only the use of highest quality materials, is the essence of Lafont.
Having a passion for high quality, Lafont fashions and finishes, with high precision, its frames in France using rich acetates and pure metals. Far from the world of licensed-brand names and mass-market products, Lafont is a top designer of unique and stylish frames.
Whether they know their style, or are searching for a new expression, a person will discover the right frames in the elegant atmosphere that is Lafont style.
---
MYKITA MYLON REDEFINES THE BORDERS BETWEEN THE WORLDS OF FASHION AND SPORTS
Founded in the heart of Berlin Germany, Mykita's excellence was brought to life in 2003. Mykita captures the essence of 21st century High-end illustration. But what separates Mykita the most is, exquisite engineering. Mykita Frames are made from stainless steel, also including a patented hingeless design with no screws. Their uniqueness designates unparalleled flexibility. Mykita's latest perfection is called Mylon, a design that produces glasses that are extremely light but still resilient. Over the years, Mykita has been working on developing their own machines and tools. While doing so, they've gained knowledge to combine classic optician artistry with modern design. Mykita's Collections exceed not only the overall quality but also a unique and cutting-edge style. The opticians and engineers come from all over the world working together to do just that. Even some of our celebrity-icons like Bruce Willis, Lady Gaga, and Brad Pitt love Mykita frames. Now that Mykita is available at AssureVision, you can feel like a celebrity too.
---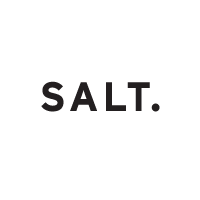 Salt Optics is an independent lifestyle company that creates premium-handcrafted eyewear for people who like simple things made well. Salt Optics is about timeless design; impeccable quality; useful technology; handcraftsmanship; and a pure fit. We are modern, yet honor the past and are driven by a minimalist sensibility in all things.