We offer a variety of services for vision issues, including:
vision therapy
eye exams
contact lenses
LASIK surgery
family eye care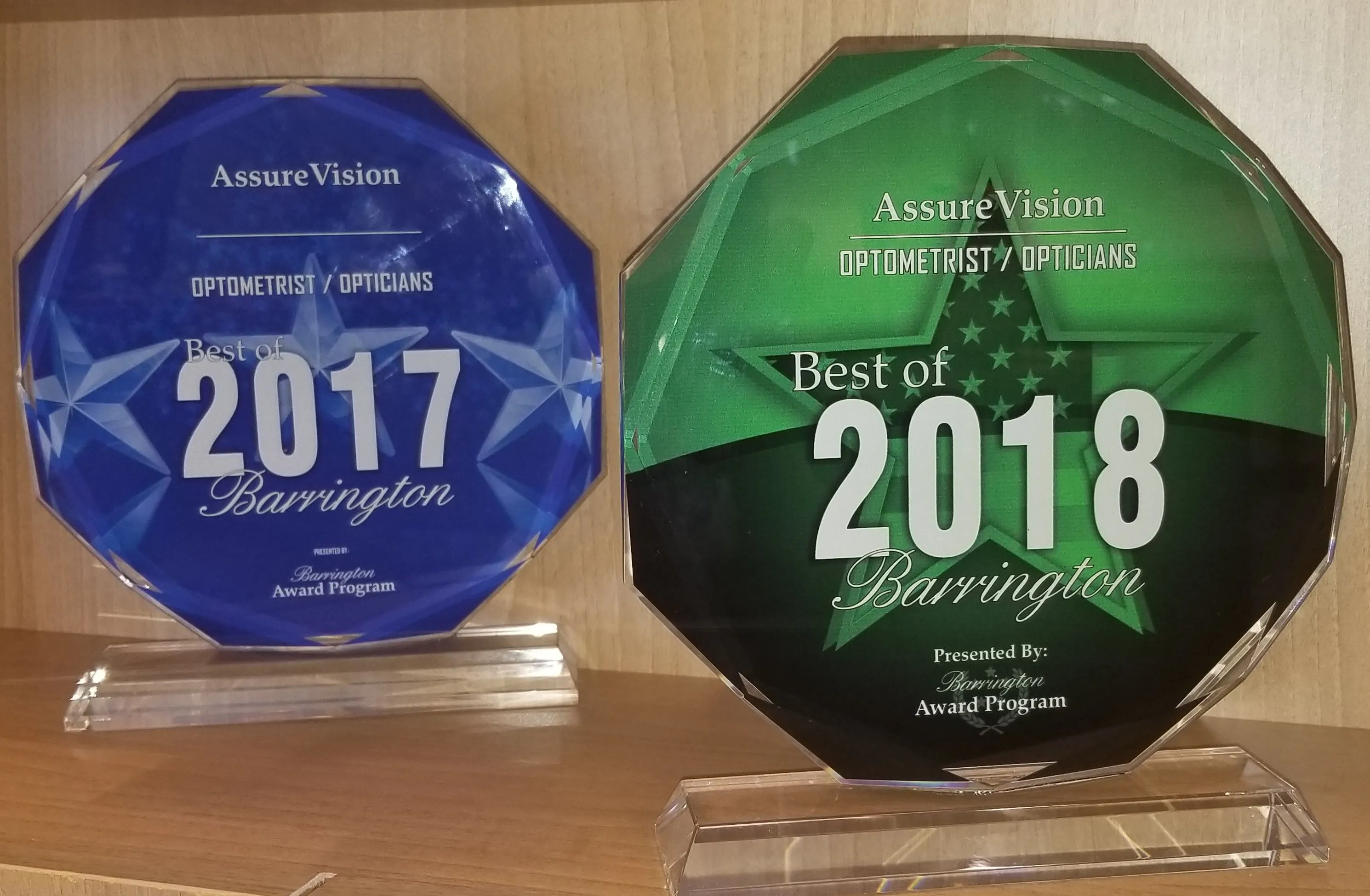 Why Do I Need an Optometrist?
It's important to get help from an optometrist bi-annually or annually. By visiting an optometrist at our Arlington Heights or Barrington, IL, locations, you can get help for vision issues that might soon progress into far worse problems.
Visual disturbances you should pay close attention to include:
blurry vision
double vision
headaches
eye fatigue
eyestrain
dizziness
drifting eyes
trouble focusing
trouble driving at night
All these symptoms can be a sign that you need the help of an optometrist to correct possible refractive errors or eye diseases you might not even know you have.
Certain risk factors can also increase the likelihood you will develop visual disturbances and eye diseases that can progress further if not treated.
Some eye diseases we can help treat at AssureVision include:
diabetic retinopathy
glaucoma
cataracts
astigmatism
myopia
amblyopia
What Are the Benefits of Vision Treatment?
If you have any of the above symptoms or eye disorders, at AssureVision an optometrist can help correct your vision through a variety of treatments. These can be as simple as prescribing eyeglasses or contact lenses, or you may need more advanced treatments, such as LASIK surgery for refractive errors. Other treatments, such as vision therapy, can help resolve visual issues that aren't a result of refractive errors.
The only way to know for sure what treatment works for you is to do a thorough eye and vision exam to help determine the root cause of your visual disturbances.
Get Help from an Optometrist Today
You can begin to see clearly today with the help of an eye exam, vision treatments, and the caring support of Dr. Lomazov and her staff at AssureVision.
If you are in Arlington Heights, IL, or the surrounding area, call us today at (847) 368-9999. If you're in the Barrington area, call (224) 407-2020.