Choosing The Right Glasses
It is incredibly important for you to choose the right glasses for your face. Many people who wear glasses must wear them all of the time and it is important that they meet the needs of the wearer. If you need glasses and live in Arlington Heights or Barrington the surrounding area, visit AssureVision for all of your vision needs, including glasses.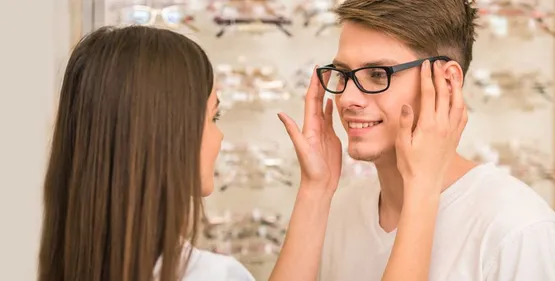 Types of Eyeglasses
Single vision and multifocal glasses are the two typical types of glasses that are available. General purpose lenses improve your vision either up close or far away depending on which vision issues needs correcting. To correct both far away and up close vision, you would need a multifocal lens. This type of lens has separated areas, one to help you see far away and another to help you see up close.
Different Material for Lenses
You have a few options for the material used for the lenses in your glasses. Most of the lenses you see today are created from plastic. The plastic material is flexible and lightweight making it ideal for comfortable glasses. They are incredibly safe to wear as they will not shatter. They can even block UV light. Polycarbonate is a type of plastic used in lenses that make them highly resistant to impacts and perfect for sports. If you need strong glasses to correct your vision, a high index lens would work well for you.
Are Protective Coatings Important?
Some protective coatings that are available for glasses may help maintain the health of your eyes. An anti-reflective coating will prevent eye strain, and help reduce glare from headlights when driving at night. An ultraviolet coating on your glasses is also important. If you have lenses that are not plastic you should consider this coating to protect your eyes from the harmful rays of the sun.
Choose AssureVision in Arlington Heights & Barrington, IL
The dedicated staff at AssureVision will be happy to provide assistance when you're ready to choose new glasses. We pride ourselves on the care that we provide to each patient. Our optometrist, Dr. Eugenia Lomazov, takes her time to explain every process and procedure to help you make the right choice. Call us today at our Arlington Heights office at (847) 368-9999 or our Barrington office at (224) 407-2020.