KEN OKUYAMA EYES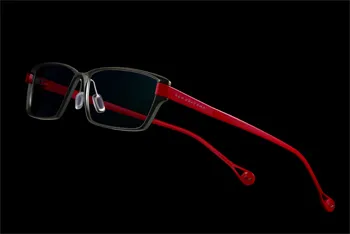 "Modern, Simple and Timeless"
This is the design philosophy of KEN OKUYAMA DESIGN. Only modern and simple designs can retain their glorious value and only improve with time. Products that people are anxious to possess - although may not be necessary, rather than products that people are driven to purchase by form of necessity.

These are just the things that are able to enrich our lifestyle and retain value for the ages. In other words, the products which create a new value for the patient, not to be affiliated with those products that tend to be trapped in the price war.

Born in Yamagata Japan, 1959.

Ken Okuyama has worked as a Chief Designer for General Motors, a Senior Designer for Porsche AG, and a Design Director for Pininfarina S.p.A., being responsible for Ferrari Enzo, Maserati Quattroporte and many cars.

He is also known for numerous products such as motorcycles, furniture, robots and architecture. In 2007, KEN OKUYAMA DESIGN was founded providing business consultancy to many corporations. Ken also produces cars, eyewear, interior products under his original brand.

He is currently a visiting professor at several universities and also publishes many books.

AssureVision is the ONLY Authorized Dealer in the United States of America

---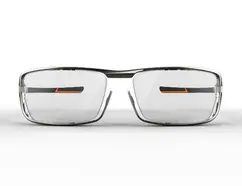 MCLAREN
McLaren Group is globally renowned as one of the world's most illustrious high-technology brands. Since the formation of McLaren Racing in 1963, McLaren has been pioneering and innovating in the competitive world of Formula 1, forging a formidable reputation which has seen the racing team win 20 World Championships and over 180 races.
True to the McLaren essence, championing innovation for ultimate performance, the McLaren Ultimate Vision collection pushes cutting-edge technologies to perfection.
Our collection is 100% titanium, 3D printed Titanium or regular fullrim and rimless, 180 rotating patented hinge and bi-injection vulcanized rubber. 2 different series: Optical and sunglasses.
---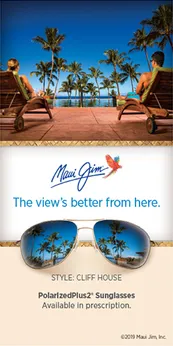 MAUI JIM
The harsh glare of the Hawaiian sun is what inspired Maui Jim to design a lens that not only shields the eye, but also improves the color, clarity, and detail of the world around.
Designed with your comfort in mind, our PolarizedPlus2(R) technology reduces the impact of the sun's harsh glare while offering relief from a number of long-term health risks. With lens materials and colors for every condition, the view's better from here!
Maui Jim got its start in 1980 as a small company selling sunglasses on Ka'anapali beach in Lahaina, Maui. Seeing a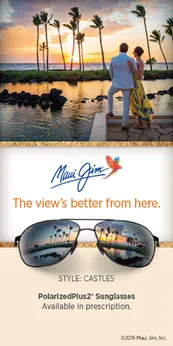 need in the market for technology that could combat intense glare and harmful UV while bringing the brilliant colors of the island to life we engineered the revolutionary PolarizedPlus2(R) lens.
We take our cues from the sun. It's as much a part of our lives as the air that we breathe. We work in it. We play under it. We relax in it. We are always finding new ways to reveal more of the vibrant colors of the world while protecting your eyes from the effects of harsh glare and harmful rays.
Maui Jim customers are considered a deeply valued part of the 'ohana (family), and we want to feel like family with each interaction. Staying true to our Hawaiian roots, we promise that you will always be welcomed with a warm smile and directed to the help of a dedicated representative. This is the Spirit of Aloha--a way of life that radiates charm, warmth, and sincerity of heart.
Maui Jim's home office is located in Lahaina, Maui, and we still design and test all of our sunglasses there.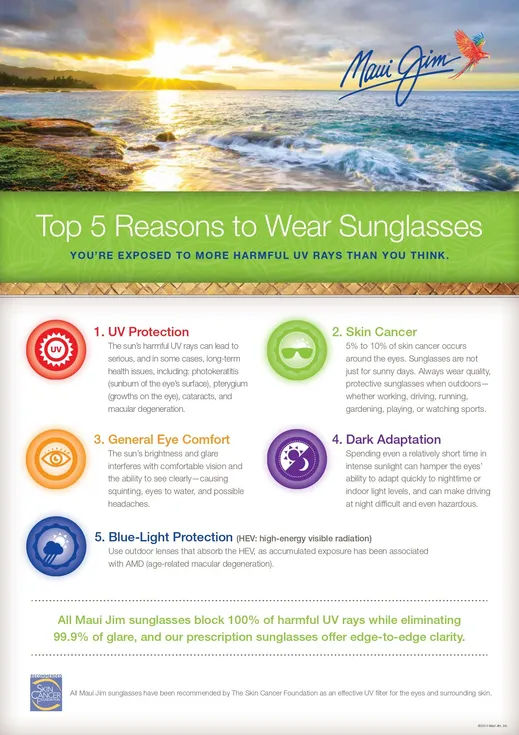 ---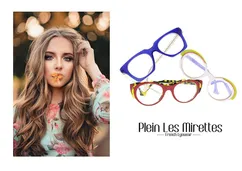 PLEIN LES MIRETTES
Pleins Les Mirettes is designed and produced in Normandy by the talented Christophe Morcamps. The brand harmoniously combines style and functionality, modernity and a touch of French elegance to reflect an individual woman's character, as each frame aims at enhancing their personalities.


La Maison Plein Les Mirettes offers unique and timeless design. Bright colors, flattering shapes, neat and quality-oriented design, all are the essential features of the collection.

The brand harmoniously combines style and functionality, modernity and a touch of French elegance to reflect an individual woman's character, as each frame aims at enhancing their personalities. It is for women who want unique glasses without being extravagant.

The Plein Les Mirettes (PLM) collection, born in 2012 from the French designer Christophe Morcamp, presents evocative eyeglass frames. Heritage blends with futuristic details to delight women of all ages.
---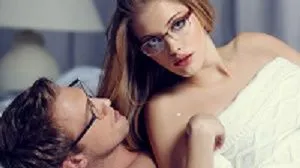 OVVO
Optics has been present in the U.S. since March 2011. Its history, however, goes back to Europe of the Cold War era. That's when a group of scientists, who were working on developing a material for spacecraft and military use, fused surgical steel and titanium, achieving an exceptionally light, durable and flexible material that is also hypoallergenic. Inspired by its remarkable qualities, in 1980 the engineers of the company started using this unique composite to make frames for glasses. They are handmade, but manufactured with outstanding precision, mastered by over 30 years of experience. Entirely produced in Germany and Poland, OVVO frames bring exquisite European style and unmatched quality.
Weighing barely 0.6 ounces OVVO frames offer unparalleled comfort and unfailing durability. Tests showed that stretched flat frames can hold up to 90 pounds without breaking or wrecking. Virtually indestructible and highly flexible is also screw-free hinge that can withstand more than 300,000 rotations (an equivalent of 205 years of usage) and reveal no changes in structure or appearance.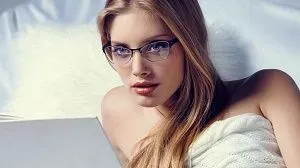 OVVO Optics' eyewear is 100% manufactured in family-owned plants in Europe, where each frame goes through 65-85 steps before it is complete. First, using German engineered laser technology the frames are cut out from raw steel sheets imported from Sweden. Then, they pass through the various stages of hand-manufacturing. With great precision and attention to detail the frames are hand-polished, painted, decorated and assembled by a crew of 250 dedicated eyewear production experts. At each phase, they are inspected with care for highest quality assurance.
The end product is a flawless piece of art, sophisticated, comfortable, durable and flexible.
---
LaFont.
80 years of history is at the core of the Lafont concept and what is evoked by each style. The heritage of the French lifestyle, the celebration of Parisian Elegance, and discreet luxury, together with technical knowledge, and only the use of highest quality materials, is the essence of Lafont.

Having a passion for high quality, Lafont fashions and finishes, with high precision, its frames in France using rich acetates and pure metals. Far from the world of licensed-brand names and mass-market products, Lafont is a top designer of unique and stylish frames.
Whether they know their style, or are searching for a new expression, a person will discover the right frames in the elegant atmosphere that is Lafont style.
---
MYKITA
Founded in the heart of Berlin Germany, Mykita's excellence was brought to life in 2003. Mykita captures the essence of 21st century High-end illustration. But what separates Mykita the most is, exquisite engineering. Mykita Frames are made from stainless steel, also including a patented hingeless design with no screws. Their uniqueness designates unparalleled flexibility. Mykita's latest perfection is called Mylon, a design that produces glasses that are extremely light but still resilient. Over the years, Mykita has been working on developing their own machines and tools. While doing so, they've gained knowledge to combine classic optician artistry with modern design. Mykita's Collections exceed not only the overall quality but also a unique and cutting-edge style. The opticians and engineers come from all over the world working together to do just that. Even some of our celebrity-icons like Bruce Willis, Lady Gaga, and Brad Pitt love Mykita frames. Now that Mykita is available at AssureVision, you can feel like a celebrity too.
---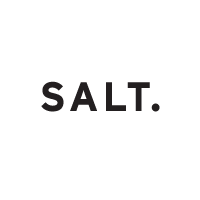 SALT
Salt Optics is an independent lifestyle company that creates premium-handcrafted eyewear for people who like simple things made well. Salt Optics is about timeless design; impeccable quality; useful technology; handcraftsmanship; and a pure fit. We are modern, yet honor the past and are driven by a minimalist sensibility in all things.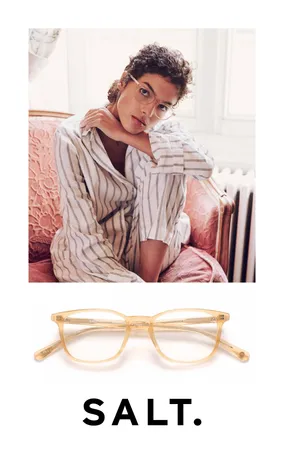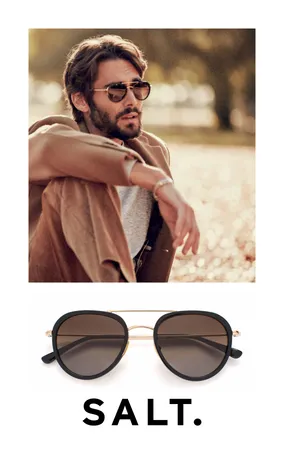 ---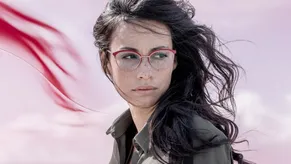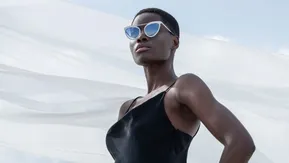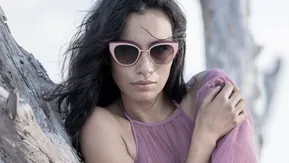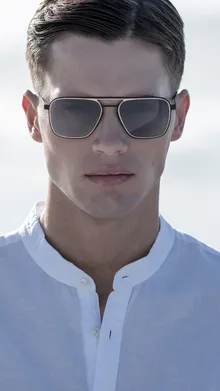 BLACKFIN EYEWEAR
Blackfin eyewear offers the perfect mix of technology and style, with frames designed in Italy from the highest quality materials the world has to offer. Sourcing titanium straight from Japan, Blackfin produces glasses frames that weigh only a matter of grams for maximum comfort.

Taking their design process seriously, BLACKFIN ISN'T JUST ANOTHER EYEWEAR BRAND that threw their hat in the ring. Rather, they have a love for the optical industry and are always aiming to push the envelope that much further to see what kinds of creations they can produce. Glasses frames in Blackfin's line up utilize ULTRA FLEXIBLE temples, a unique temple tip design termed the Swordfish, a plethora of colors, and a host of other features that makes their collection stand out from the
rest. Adhering to a bit of a futuristic design style, Blackfin frames are perfect for the person who APPRECIATES QUALITY.
---
LOCATIONS(ILLINOIS)
ARLINGTON TOWN SQUARE
58 S Arlington Heights Rd
Arlington Heights, IL 60005
Phone: (847) 368-9999
BARRINGTON VILLAGE CENTER
143 W Main St
Barrington, IL 60010
Phone: (224) 407-2020